Call us today at (877) 402-3282 for a free consultation
Seagate Barracuda 7200.11 have been reported in the news as having a higher than average failure rate. Of particular concern are 1.0TB hard drives in the series.
If you have this model drive in your system, you will need to back up your important data to another storage media. Do not shut down the computer until the data is backed up. The issue with these drives occurs when the computer turned on and is booting. There is no early warning of an impending failure. The drive will startup normally but will not be recognized by the system, or the drive will report 0 capacity. Either way, you should consider if it is advisable to continue to use these drives as primary data drives.
The reported failure is caused by a defect in the Firmware of the hard drive. If your hard drive has already failed, the Data Recovery Group has a program to fix the problem and return the data to you on another hard drive. The Data Recovery Group will evaluate the drive and if the failure is the result of the known firmware defect we will repair the firmware, copy the data to another hard drive. Standard data recovery rates apply.
The turnaround for this service is expected to be 7 to 10 business days. Faster service is available for an addition fee.
If the cause of the drive malfunction is something other than the firmware issue, we will contact you and provide a quote for a more extensive data recovery service. If we are unable to recover your data, the only charge will be shipping and handling to return your hard drive to you.
This special service is only available for the Seagate model hard drives listed below: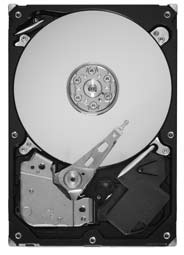 ST3160813AS / 160GB
ST3320613AS / 320GB
ST3500320AS / 500GB
ST3500620AS / 500GB
ST3640323AS / 640GB
ST3750330AS / 750GB
ST3750630AS / 750GB
ST31000333AS / 1.0TB
ST31000340AS / 1.0TB
ST31500341AS / 1.5TB
Click Here for instructions on packaging and shipping your drive. If you prefer to send a request online, complete the form below and one of our knowledgeable customer service representatives will contact you within one business day of receiving your request.